May 29, 2009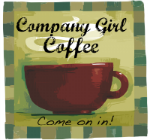 YESSSSS!!! Did you hear the excitement in my voice on that one?!?! It's Summer Break ,or sorts, around here and I am sooooooo ready to take a break, visit the pool or beach daily and have a break from all those weekly responsibilities. We wont be completely tossing all of schooling aside because there is no way I'm letting all that knowledge gained over the last 8 months just seep into the dark crevices of LJs brain. We'll still do a page or two of math each week, work on his cursive, at his request, and supplement our Inventors study with a Lap book. Our reading topic this summer will be the ocean and I'm going to start implementing 30 minutes of reading each day on a specific topic and then let them chose the other books for another 15-20 minutes. JJ and I will continue through the
ABCs
and I'm going to work on his attention span with Lego's and slowly weaning the entire family off of the T.V. and computer!!!!! Starting in the new school year we will be a no day T.V. family and I will be taking the computer out of their lesson plans and it will on be used for entertainment only. This decision was made with the influence of
The Happy Housewife
and from reading most of the book
The Well Trained Mind
by Jessie Wise and Susan Wise Bauer.
I'm hoping to have one calm week before we get into the swing of a summer schedule and enjoy the company, once again, of friends who will be PCSing to the island later in June!!!!
One last note, I've been having problems with visiting blogs, for some reason. So if you have commented over the last several weeks and I haven't gotten back to you it's not cause I haven't wanted to rather I've been having computer/ Internet issues. As soon as all is resolved I will swing by to say hello, PROMISE!!!
---
Joy
May my children be filled "with the joy given by the Holy Spirit"
1 Thes. 1:6