May 22, 2009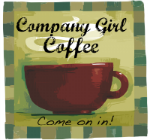 Well looks like I'm headed for a very busy weekend already. We have two parties to go to on Saturday, one around lunch and the other around dinner. The only thing I can think of that is good about this is I don't have to cook. I also start my 8 week rotation in Children's Ministry. We are going to study the fruits of the spirit. Thankfully I'll have an extra adult in the room with me. Last week there were 35, yes, 35 children in attendance. That can be a bit overwhelming for one person alone but add in the fact that both my boys are also in there with me and well, some Sunday's become a battlefield.
Here are some sites I managed to stop by and visit this week. Hope you enjoy and have a great weekend!!!
Sunday Scrappin
Savvy Seams
All Free Crafts
Tabber's Temptation
HTML Tags & Codes
---
Contentment
Father, teach my children "the secret of being content in any and every situation... through Him who gives [them] strength."
Phil. 4:12-13