May 1, 2009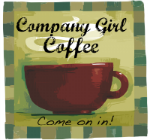 Welcome. I am super excited about today as I get my first official Mommy Night Off. Big Daddy has reserved a hotel room for me in
Naha
and as soon as he is off of work, he's going to drop me off and I'll have one whole night to myself. Check out isn't till 11Am so I think I'll do lunch also. So needless to say I'm running around trying to get things done so I don't have a huge mess waiting for me on my return home. I am super excited and feel very blessed that Big Daddy did this all on his own!!!
Here is a website I found this week that I would like to share:
Unplugged Project
And I'm super excited to start our
Month of Mommy Prayers
!!!
Salvation
Lord, let salvation spring up within my children, that they may obtain the salvation that is in Christ Jesus, with eternal glory.
Isaiah 45:8, 2 Tim 2:10