April 26, 2009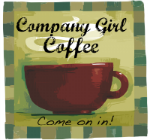 Happy Friday!!! On Monday Rachel Anne asked all her
Company Girls
to try a
new recipe.
Well not only did I try a new recipe but I also tried something different in the preparation of my meal. What might that be? I cooked my own beans. Yep, instead of buying the canned ones I took two hand full of kidney beans and soaked them over night. The next morning changed out the water, brought them to a boil and cooked them for no more than an hour. Let them cool down and used them in the place of canned kidney beans for the new recipe we tried out Taco Casserole. It was yummy and so simple to cook my own beans and way cheaper. Being overseas we are very limited to our choices and a can of kidney beans can cost any where from 55¢ to 89¢. My next experiment is going to be on how to make homemade cream of soups. Any great recipes would be so helpful in this endeavour. So for that recipe, it was super simple and hope you enjoy:
Taco Casserole
2 pds ground beef
2 packs of taco seasoning (I used the taco mix from
What's For Dinner, Mom
?)
2/3 cup water
1 can of kidney beans (you can cook 2 handfuls of dried beans as well)
1 cup shredded Monterrey Jack cheese
2 eggs
1 cup milk
1½ cups biscuit/baking mix
1 cup sour cream (just realized I forgot this when I made it)
1 cup shredded cheese (and this)
2 cups shredded lettuce (and this)
1 medium tomato, diced (and this, lol)
1. Brown beef and drain. Add taco seasoning and water, bring to a boil and simmer for 5 minutes, add beans.
2. Spoon mixture into an 8x8 greased baking pan, cover with M.Jack cheese.
3. In large bowl mix eggs, milk and biscuit mix till moistened, pour over cheese
4. Bake, uncovered at 400º for 20-5 minutes or until lightly browned.
5. Spread with sour cream, top with cheddar cheese, lettuce, and tomatoes.
So what I did was prep them meat while doing breakfast dishes, put it in my baking dish and stuck it in the fridg until it was time to bake it for lunch. Then I pulled it out and finished prepping to bake, stuck it in the oven and was done with cooking lunch. Turned out great but will try to remember to add the rest of the ingredients as I think it would have been much better with the sour cream and tomatoes!!!!
Stepping out of the kitchen for a moment, don't forget your coffee!!! I am very excited that we finally found a KyoKushin Dojo for the boys to attend. When we lived in Uruma, LJ attended a Dojo and earned his orange belt. We are now attending the Shuri Dojo starting on Tuesday. Both boys will be attending and I think it will be an amazing experience. Karate has such a rich history here in Okinawa and we knew that we wanted our boys to experience not only the form but also The Meaning of The Kyokushin Spirit:
"Lower your head, lift up your eyes, close your lips and open your mind, serve other people with filial piety as the starting point. Lower your head means do not be haughty. Lift up your eyes, hold high ambitions. Close your lips, do not gossip and do not become an all talk no deed person. Become a big hearted person that treats persons and matters kindly. Filial piety as the starting point means having gratitude and love to your parents, teachers, senpai, friends and country. Consider doing good to others as a profit. The conduct that oneself is for the sake of the people, oneself is for the sake of the world."
Well I am in for a busy day today, in fact I think this entire weekend is going to go by pretty fast with all that is going on. So, stick around and enjoy another cup of coffee with me as I rest before the race begins!!!
---
Psalm 84:5 And how blessed all those in whom you live,whose lives become roads you travel
Father, may we surrender to you all that we are, so you can direct us to the path you've set before us. Let us be a vessel for you, not a co-pilot but at your service here to do Your Will. In Jesus Name we pray, Amen