May 19, 2009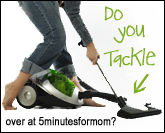 So my tackle is a bit overdue, but made with just as much love none the less. Here is a picture of the front of the flip-book I made for my mom. You will have to wait to see the rest because I don't want to spoil the entire surprise, just in case my mom decides to read my blog. (That would be my luck, lol)I think it turned out nicely and it'll be well worth the wait!
I'm also excited to say that I have tackled 2 yes 1 + 1 = 2 pounds in weight loss. I have 12 more pounds to go and I will reach my target weight of 140. After a week off due to illness and family schedule conflicts, I'm back on track and ran up to the gym today to weigh in. I was so excited that I ran home a lot faster than I ran up to the gym, lol. My goal is a pound a week or no weight gain. I know these last pounds will be hard to shed and that is why I'm going back to lifting weight because muscle burns more calories that fat. You'll have to tune back in to see what the second part of my plan is because there is more to me wanting to lose these last 12 pounds than just looking good and fitting back into my "cute" clothes!!!!!!
And.......here are the results from last weeks
To-Do Tuesday
:
Pictures Printed Off
Camera in Shop
(still looking for a place)
Finish Lesson Plans
(if we stay on track our last day of school will be May 29th!!!)

Finish HTML book
(I have 3 chapters left!!!)
So my goal was to keep my To- Do Lists to a minimum since I'm back in Children's Church for the next 8 weeks. But this week I just have a lot to do so here is what's up for this week:
Send out May postcards
Mail off mom's gift
Make cookies for AWANA awards ceremony
Copies of lesson plans for Elevate
Menu planning for June
Birthday slide for JJ
Don't forget to drop by
Tackle It Tuesday
and
To-Do Tuesday
for some motivation if you are having a hard time getting in gear!!!!
---
Humility
Lord, please cultivate in my children the ability to "show true humility towards all"
Titus 3:2